Message of the Vice-Chancellor
Deflation of wisdom and psychic impressions in civilized society is not a good sign. So our endeavour is to propagate educational revolution by advancing fusion of knowledge, wisdom and psychic refinement in our students. We hope to inculcate qualities of self-reliance, self management and enormous national pride among youth, who will be capable enough to initiate innovative social and educational reforms for sustainable national development. We wish to propagate indigenous health system to get our nation rid of atrocity in the name of treatment, thereby promoting total health care.
Indigenous therapy systems based on Yoga and Ayurveda are cost effective, easy, accessible, scientific, holistic and free from side-effects. So we wish to mainstream Yoga and Ayurveda under national therapy systems by producing eminent scholars of both subjects at University of Patanjali. The University aims at rejuvenating a new era by triggering a revolution in the domains of health and education. We hope to produce graduates and scholars who will be competent enough to reduce unemployment, famine and health problems by promoting indigenous knowledge and creating employment opportunity. They will work as agents of change and contribute to build a healthy, civilized nation, thereby making India a global center of peace and harmony.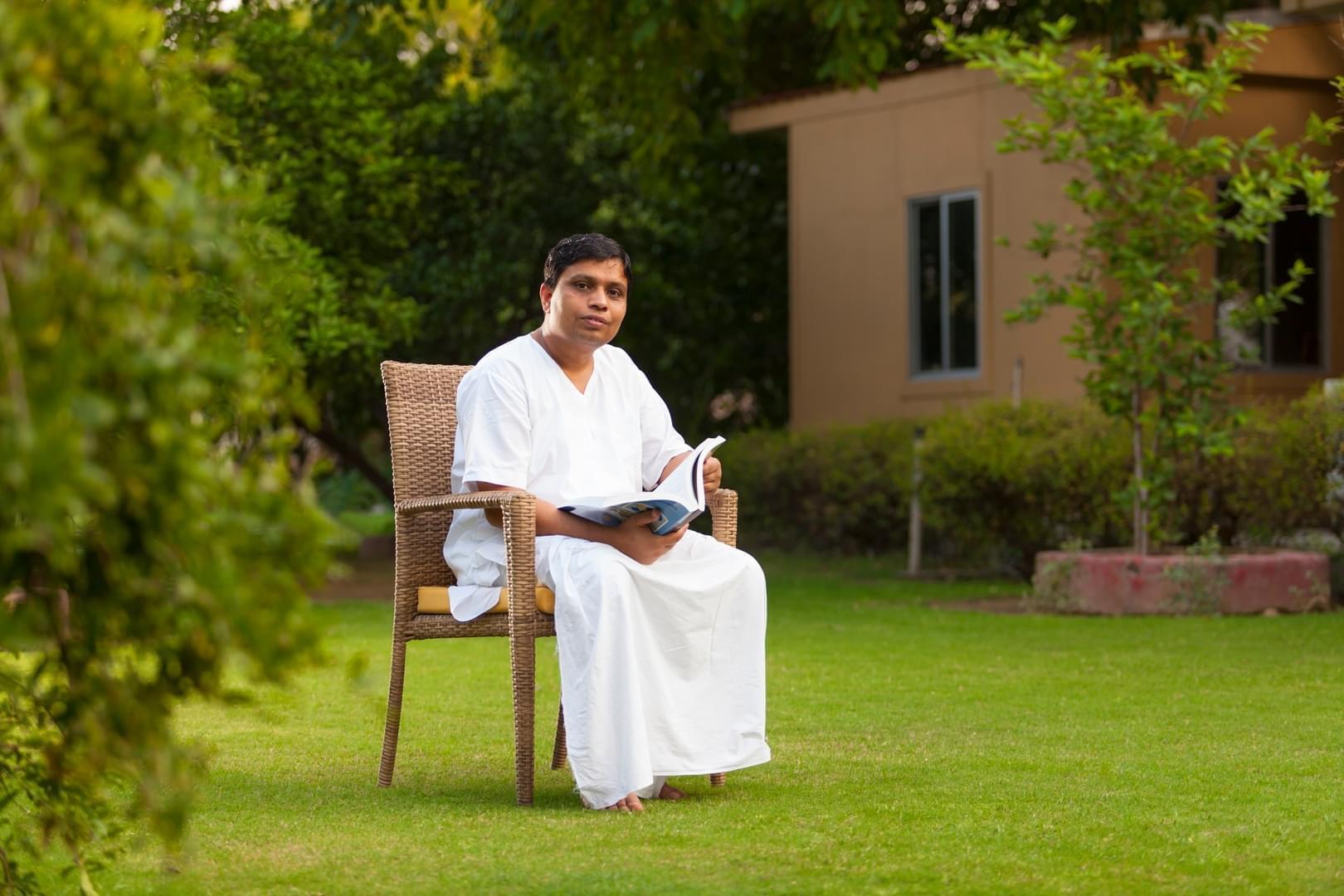 Our Vedic tradition is an eternal treasure for both tangible and intangible-aspects of knowledge. We are firmly resolved to nurture the University as a leading educational institution of the world with focus on quality education in Yoga, Ayurveda, Divine Culture, Natural and Applied Sciences, Value Based Management, Social Science and allied knowledge streams as per the modern-day need. Launching of novel curriculum developed by integrating Yoga, Ayurveda, Nature Cure and other indigenous therapeutic techniques, University will be one of the greatest hub for holistic health management and thus enable job placement opportunities for its scholars.
I extend my best wishes to all learners.
(Pujya Acharya Balkrishan)